GrinUGR – Collaboratory for digital cultures in social sciences and humanities
Group founded in 2011 working as an open infrastructure to develop projects related to open digital culture, the culture of prototyping and open knowledge. Web presence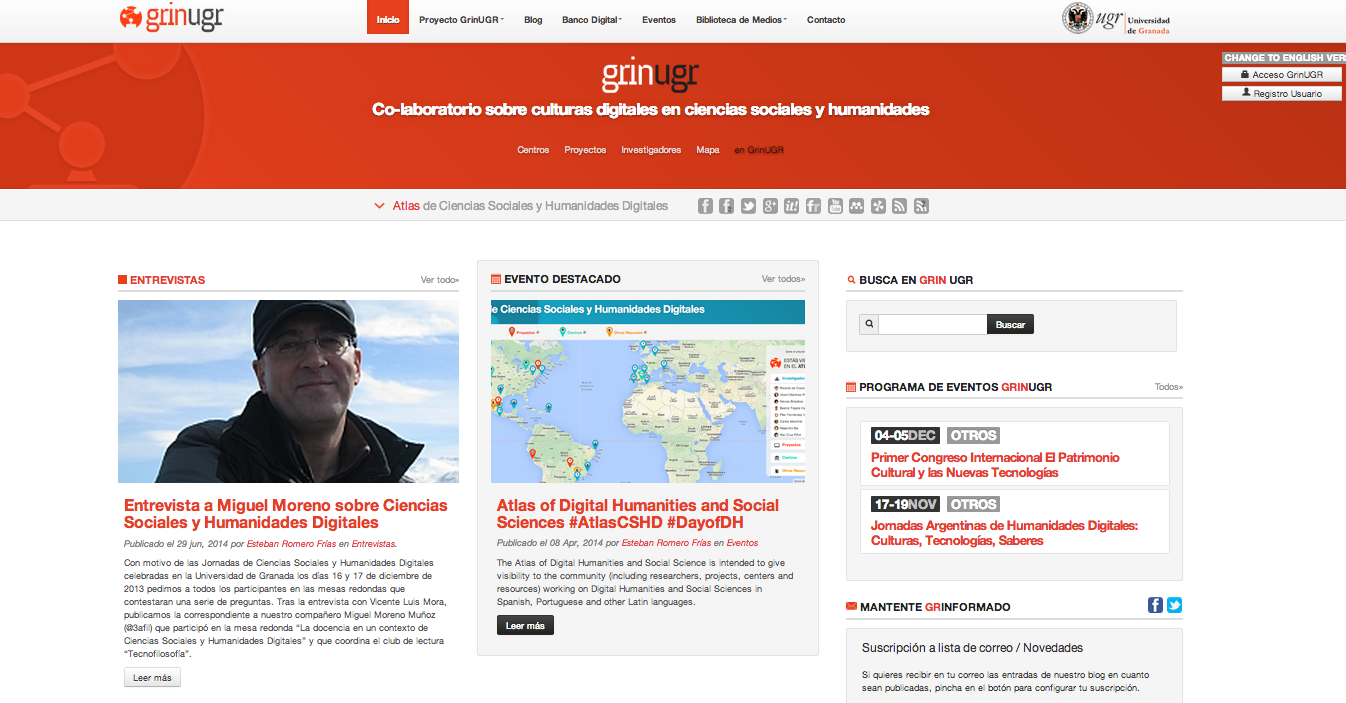 Atlas of Digital Humanities and Social Sciences #AtlasCSHD
The Atlas of Digital Humanities and Social Science is intended to give visibility to the community (including researchers, projects, centers and resources) working on Digital Humanities and Social Sciences in Spanish, Portuguese and other Latin languages.
Web presence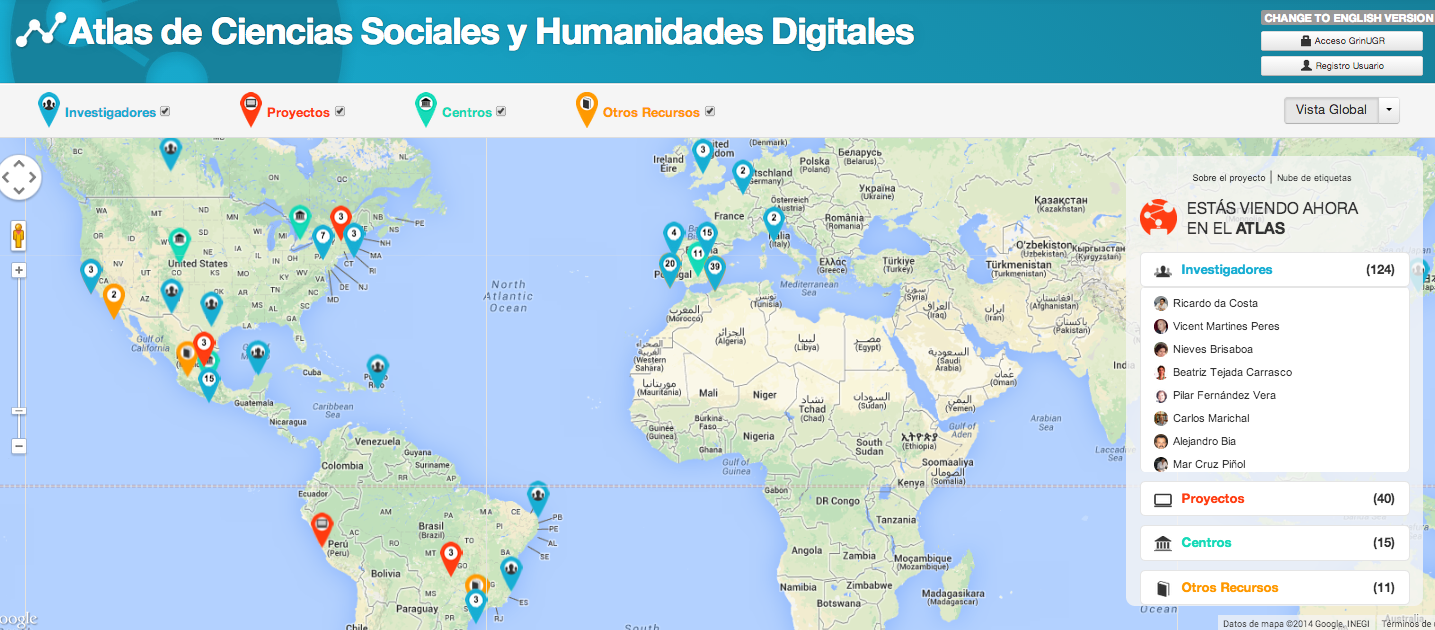 Descuadrando.com, the Open Encyclopedia on Business
The project "Descuadrando" intends to set up an open encyclopedia on Business following the Wikipedia model. A constructivist approach to knowledge is used in order to integrate different points of views and interests of the stakeholders in the field of Business. Moreover, the platform provides the students an opportunity to contribute to the business community by sharing the knowledge they create. The content has a Creative Commons License. It was awarded and funded by the University of Granada (Spain) in 2008 and 2010 as innovative educational project.
Web presence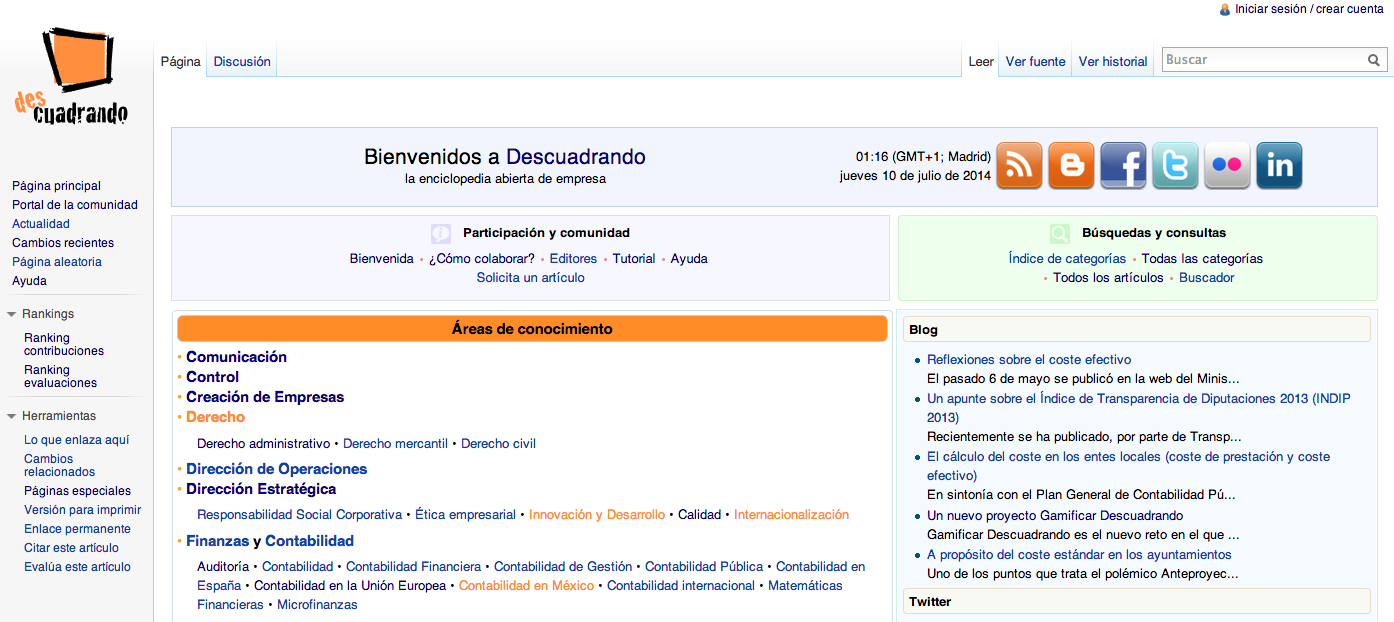 WikiMove
The project "WIKIMOVE, a collaborative platform for mentoring national and international exchange students" is a project designed to share information about the Erasmus destinations for students in the Faculty of Economics and Business Studies (University of Granada).
Web presence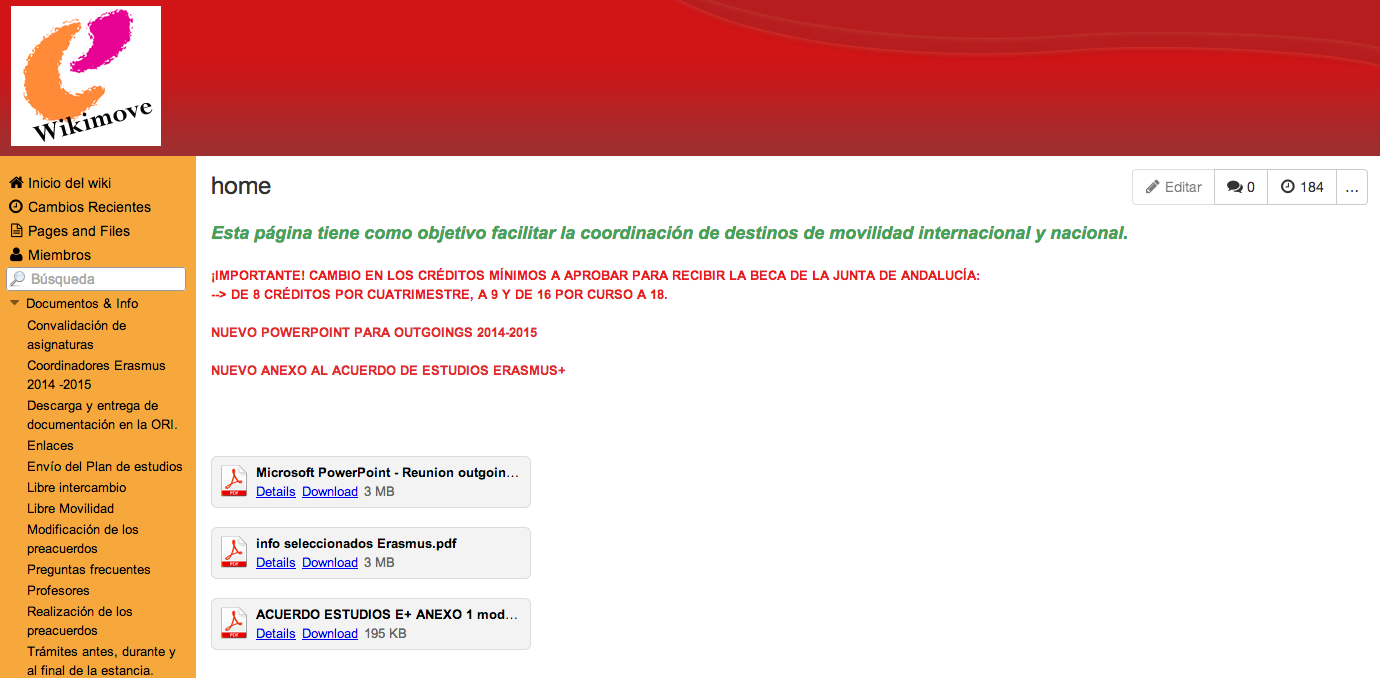 Colegio Oficial de Titulados Mercantiles y Empresariales de Granada
This organisation is a professional body for business consultants and auditors. I coordinate the online communication through several services.
Web presence